Andrew has lived in tents and lean-tos since he was a troubled teen in California. Moving into an apartment does not have the effect his brother expects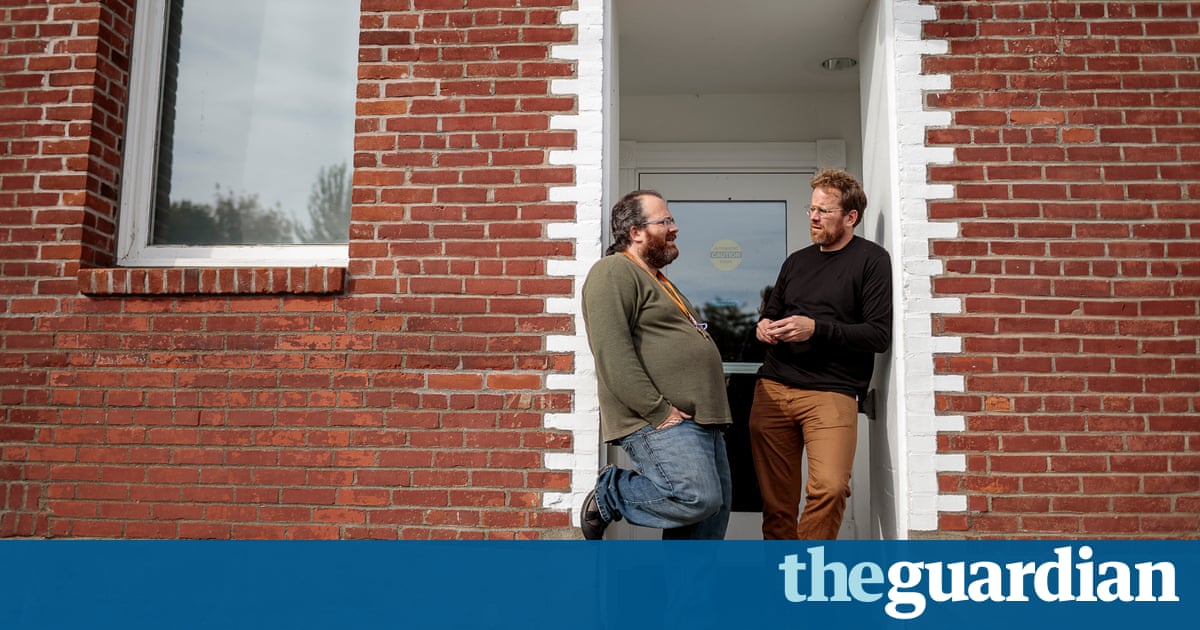 A few days after Christmas, my older brother moved into a new apartment in downtown Corvallis, a bucolic college town in Oregons Willamette Valley. Even after living there for half a year, Andrew was a little reluctant to have me visit. He was falling behind in a role-playing computer game he commits to for months at a time, he said. He didnt think he would be able to tidy the place up. I didnt care, I assured him.
The intercom system didnt work, so I slipped in as someone else left his building and texted him to come get me. In the hallway, he passed the woman who lives in the next apartment over. Hows it going, neighbor? he said with a friendly lilt. Its nice having neighbors, Andrew said. You see them in the hallways.
Andrew opened the door and we walked into the first walled domicile my brother has occupied in 25 years.
Since he was a teenager, Andrew has been homeless. Mostly he has lived in a tent, in a hidden camp shrouded by blackberry bushes, whether the temperature is zero degrees or 100. He stacked mattresses atop pallets to keep rats from nesting in them and ate at soup kitchens. Sometimes we lived in the same city, a few miles away from each other, me in an apartment and him in the undergrowth.
Andrew has at times described his life as a choice, a rejection of a system thats rigged. But its also true that hes just never been able to manage by himself in the world, thanks largely to manic or depressive bouts that rob him of a good nights sleep and the focus required to get through college, or to stay on top of an application for disability or housing benefits. Hes never had a girlfriend or a drivers license, never left the United States. Now he had an apartment. I wondered what might change.
We were raised in Berkeley, California, by hippy parents who stumbled into marrying each other and having children. They did their best, but they could be erratic: permissive one day, punitive the next. I always believed my brother threw in the towel at trying to figure out the rules, retreating into a life behind a computer screen. He started smoking pot at 12 and was bullied in high school. Nobody saw him then as disabled or mentally ill. I saw him as just a kid who smoked too much weed and seemed to refuse to get his life together.
My parents tried many times to prop Andrew up again, only to see him slump. At 18, he dropped out of Berkeley high school. My dad had a strict rule that Andrew couldnt live with him unless he was enrolled in school or working. My mom was softer, but ultimately they both refused to put him up indefinitely, or without signs of progress. They let him live in a tent in each of their yards for a few weeks at a time. He slept on friends couches, and then in a park up the street from my dads house.
We were mostly adversaries as kids, except in the rare moments we teamed up against our freewheeling parents. He taught me how to ride a bicycle, and he bought me my first album, Thriller. By the time he dropped out of high school, though, I judged Andrew for the kind of person he had apparently decided to become: lazy, a computer nerd, a stoner.
But one summer, Andrew wound up in Anacortes, a rural town jutting into the water north of Seattle, staying in what he described as a little sort of lean-to build on a hill in some wilderness. When the rains came, my dad showed up to get Andrew out of there. He found his son passively sitting in the rain, soaking wet. The image of him my dad described, of a person so dejected he wouldnt seek shelter, has always stuck with me. It was the first time I can remember my judgment of him melting into empathy.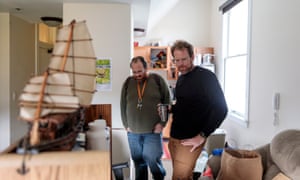 Read more: https://www.theguardian.com/us-news/2017/oct/30/homelessness-housing-andrew-ross-oregon