The finale of the controversially rebooted sitcom brought to an end a season of problematic storylines, familial strife and a star whose off-screen politics threatened to derail it all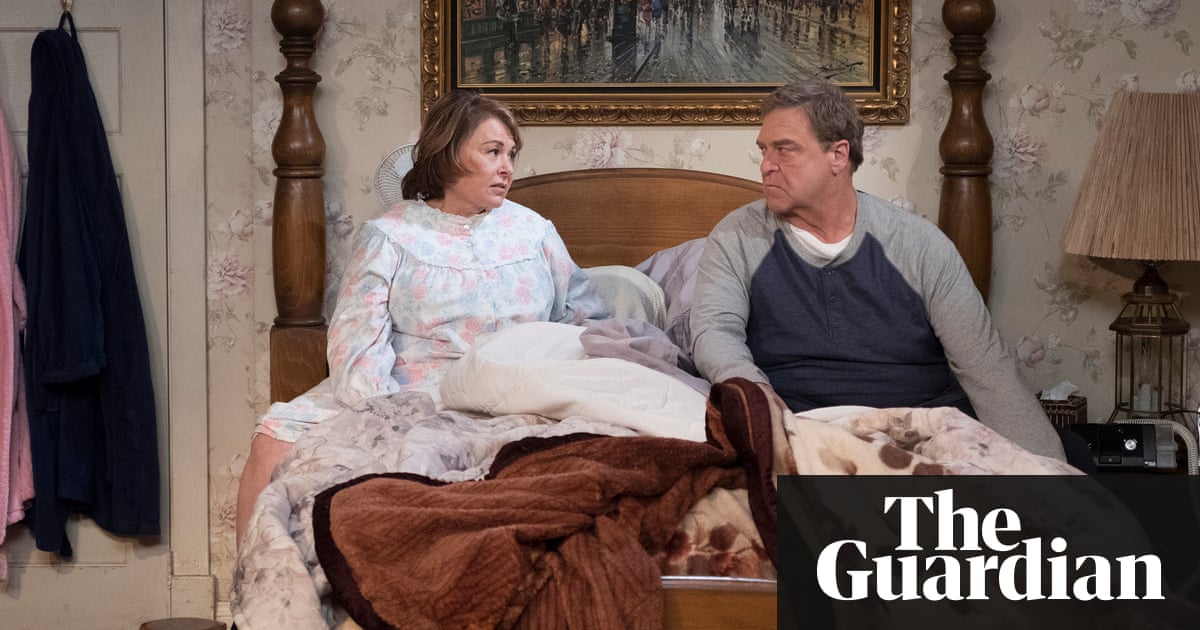 Theres a moving scene in the season finale of the Roseanne revival where Dan is desperately trying to save sentimental items from his rapidly flooding basement. At first he seems to have a handle on things, but when he places a large box on a shelf, it suddenly collapses, and boxes and toys and mementos come crashing down into the water. Dan smiles, bewildered and exhausted by his bad luck, and then proceeds to take a crowbar and angrily destroy the wall next to him, half laughing and crying as he does it.
There is a desperation to this scene that I think defines the entire first season of the series, which strives to tell the story of ordinary working-class people who just cant seem to catch a break. Despite the attention the series has received for touching on hot-button issues, the show is ultimately about disappointment and loss. Roseanne jokes that at least we finally got a swimming pool after all these years, but her humor is cold comfort for an American dream that has all but dried up. When Dans best friend Chuck comes over to confront him about hiring cheaper labor for one of his projects, Dan is both ashamed and resolute that he had no other option, I always told you, if Im eating, youre eating. Im not eating, Dan tells him sadly.
In this way, the Roseanne revival isnt just a portrait of middle America, but a portrait of middle America in profound crisis. True, the Conners have had to weather tough times before, but the new season is especially bleak, with each character having to contend with their own personal regrets at a time when options seem to be running out. Becky finds out her eggs are too old and she will never be able to have a baby. Darlene is forced to move back in with her parents and two kids when she loses her job. Roseanne is popping pain pills out of desperation, since she cant afford knee surgery.
The shows exploration of these economic issues is often subtler and more nuanced than the series is given credit for. John Goodman is particularly moving as Dan, a devoted father and husband who is trying to make the best choices for his family, and Sara Gilberts performance as Darlene is a compelling exploration of what happens when real life gets in the way of our dreams. Its not just poverty that is a roadblock to happiness either one of the series triumphs is being able to depict to loving allure of family life, while also illustrating its profound frustrations, from daily squabbles over household chores, to the way that intimacy is often conveyed through mean little jabs at one anothers expense, rather than little I love yous.
Read more: https://www.theguardian.com/tv-and-radio/2018/may/23/roseanne-tv-show-america-cold-comfort