Nguyen Thi Nga says chef who died last week was friendly and folksy on visit to Hanoi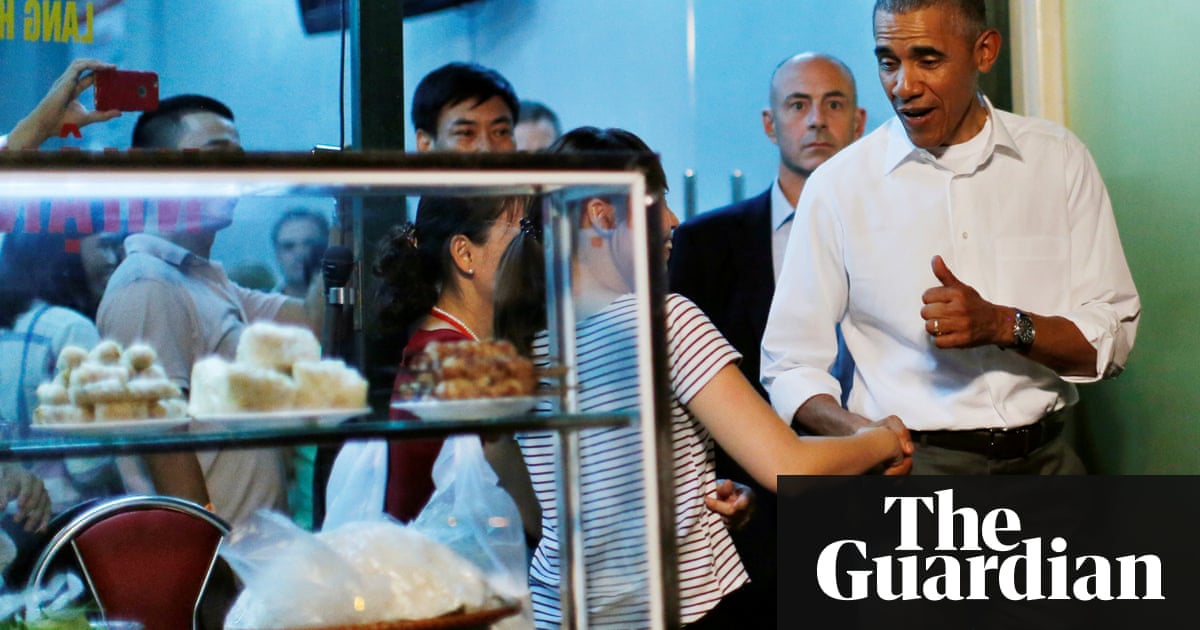 The owner of a Hanoi noodle shop where Anthony Bourdain slurped down bun cha with the former US president Barack Obama has expressed her shock and sorrow over the death of the globetrotting American celebrity chef.
Bun Cha Huong Lien restaurant in the Vietnamese capitals leafy Old Quarter soared to fame after the 2016 sit-down between Obama and Bourdain for his CNN show.
The pair shared a simple meal of pork noodles and fried spring rolls each dish worth about $3 (2.20) and photos of the casual dinner quickly went viral.
Bourdain was found dead last week while in France filming an episode of his Emmy-winning CNN food and travel programme, Parts Unknown. He was 61.
I was surprised and sad when I heard about (Bourdains) death, said Nguyen Thi Nga, the co-owner of the Bun Cha Huong Lien restaurant.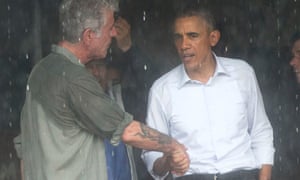 Read more: https://www.theguardian.com/lifeandstyle/2018/jun/10/owner-of-noodle-shop-where-anthony-bourdain-met-obama-pays-tribute-to-chef