Earlier this year, Piera Aiello became an Italian MP after campaigning with a veil over her face. Having now revealed her identity, she tells how she was forced to marry into the mafia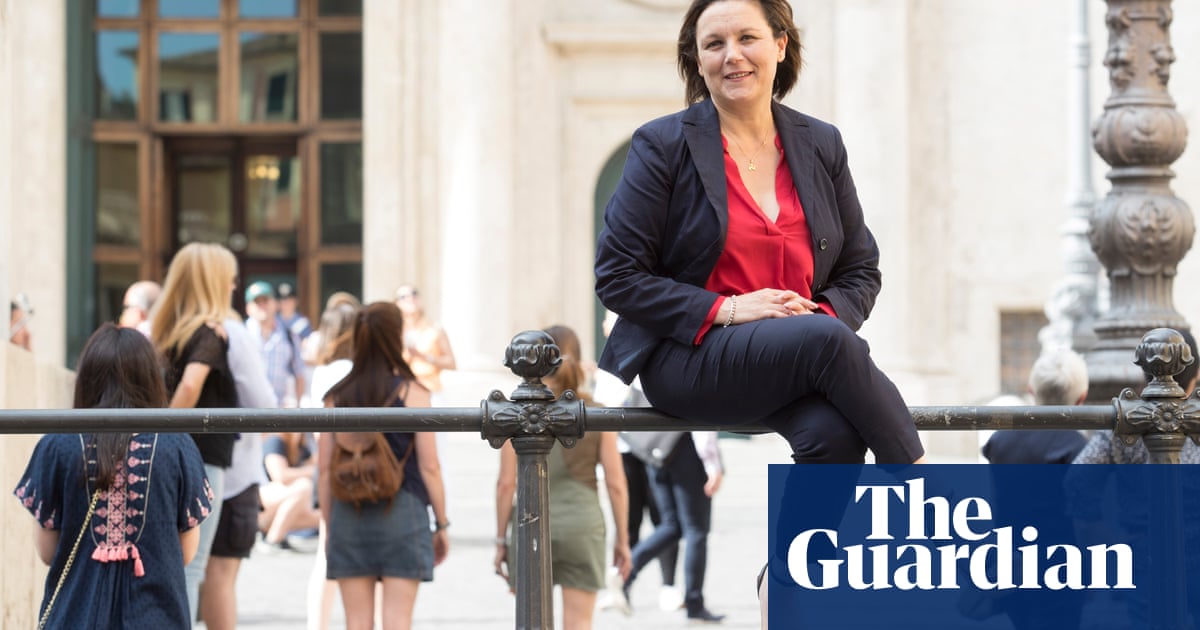 Sipping a cappuccino in a cafe on Sicilys Palermo docks, a woman is recalling a dramatic exchange with her daughter. A year ago, she explains, the 16-year-old had gone up to the attic of their home and opened a big dusty box that lay in the corner. Her parents had always forbidden her from entering the attic, or opening the box, but now the girl was determined to disobey them. Inside were about 10 packages, each individually wrapped. They were paintings: landscapes, the sea, olive groves, the deep south. All were signed with the same name: Piera Aiello.
Her mother entered the attic. I painted them, she said. Theyre beautiful, her daughter replied.But Mamma, if these paintings are yours, why are they signed by a different name? Who is Piera Aiello?
With tears in her eyes, her mother asked her daughter to sit down. I am Piera Aiello, she said. Its time I told you who I really am.
A tall woman with dark eyes and black hair, Aiello smiles and gesticulates wildly as she tells her story. Not far away, three armed police guards survey the surroundings, making sure no one gets too close. My daughters curiosity in that attic was one among the many turning points in my life, she says. I told her to listen and I started from the beginning, a thousand miles away from that attic, in Sicily, where it all began.
Aiello was born in Partanna, a small village in western Sicily. Her father was a bricklayer, her mother a tailor. My parents never let me want for anything. It was the best time of my life, by far. But, as they say, it was just the calm before the storm.
That storm arrived when Aiello was 14 and met a boy named Nicol Atria. She didnt know Nicol was the son of Vito Atria, the local mafia boss. The godfather approved of Nicols relationship with Aiello, not with a blessing but an order: Don Vito had decided that Aiello would marry his son. Nicol and I had had an argument, I dont remember why. Don Vito came to my house. He asked my father if he could speak to me in private. He said: Youre young. Take a few days to think it over. But in any case, you and Nicol will soon be married. I know you love your family very much. Aiello understood the veiled threat. My future father-in-law had warned me that if I didnt marry his son, hed kill my mother and father. I couldnt allow that to happen.
On 9 November 1985, in the tiny baroque church of Madonna delle Grazie in Partanna, Aiello became Nicols wife. She was 18. Neither could have questioned Don Vitos authority. Nicol, too, was obliged to follow his fathers will and marry a girl he didnt love. Back then, in Sicily, it often took much less to get killed; a glance toward the wrong person, an unreciprocated greeting, was enough. Once I saw Don Vito throw his wife in the pool because she had humiliated him by throwing on the ground an ice-cream he had offered her. My mother-in-law didnt know how to swim. Don Vito watched impassive from the poolside as she began to drown. Nicol saved her from certain death. Ill let you imagine what could have happened had I decided not to marry his son, says Aiello.
Don Vito was a traditional mafioso, bound to a ruthless code of honour. I once asked Don Vito if it was true what people said about him around town, that he was the head of the Partanna mafia. He looked at me and laughed. He said he was someone whom people came to when they needed to resolve a problem, like to find a stolen tractor or a job for a son.
Nine days after Aiellos wedding, he was murdered in the vineyards around Partanna. The illicit interests of the Sicilian mafia were changing. Heroin was flooding the streets of Italy and the new bosses decided to remove anyone in the older generation who refused to invest in the business. That same day, in the mortuary in Partanna, in front of his fathers corpse, Nicol swore that he would avenge his fathers death, Aiello says. He swore that he would kill the men who murdered his father.
Aiello spent her days making sweets in a pizzeria and cafe owned by Nicol. Business was good, because people continued to respect Don Vito Atrias son. We used to take in a million lire a day, Aiello recalls. Their life at home was less successful. She did not love Nicol, who, in turn, beat her. Aiello began taking the pill. Nicols desire to have a male heir weighed heavily on her, but she didnt want to bear his child.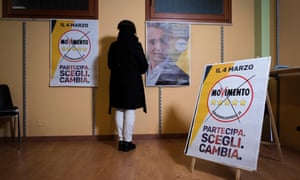 Read more: https://www.theguardian.com/world/2018/jul/23/i-was-tired-of-covering-my-face-to-hide-from-the-mafia-italian-mp-piera-aiello